For your little ones' first steps in dance
The safest, healthier and friendly watersports lifestyle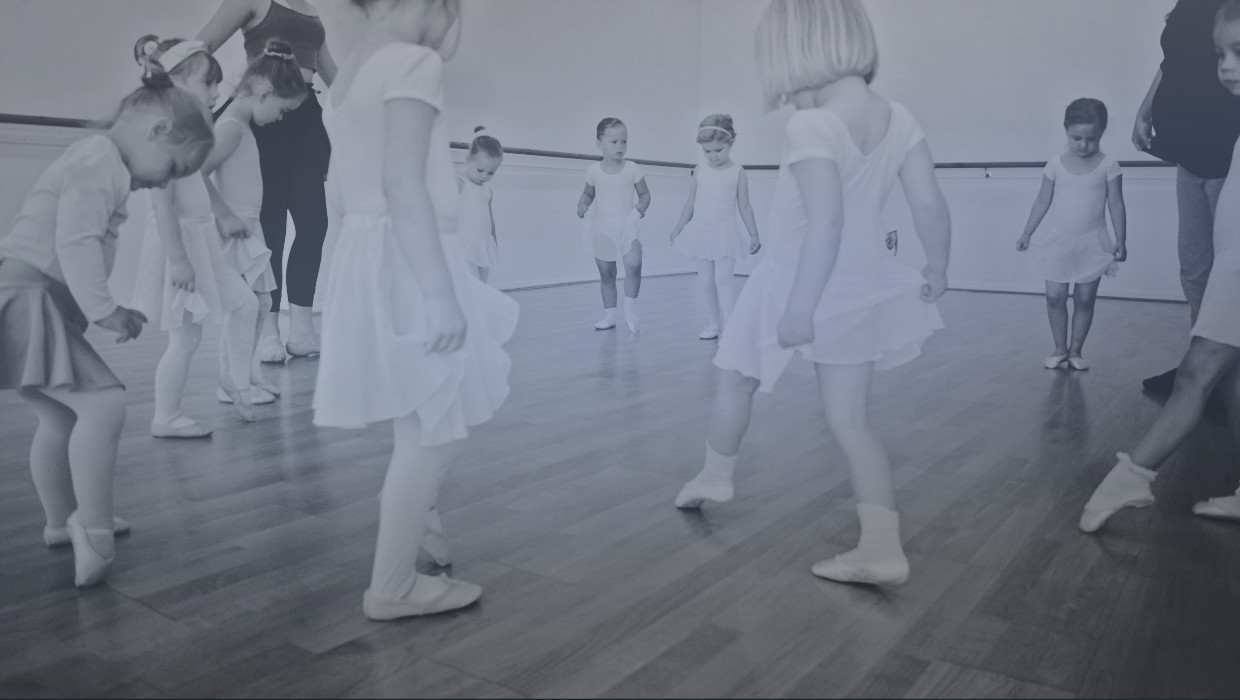 Whether your little one is a budding ballerina, a terrific tapper or an adventurous acrobat, we have the class for them! Don't forget your favourite teddy!
Melody Movement My Grown Up & Me- music & movement classes for little ones & their grown ups- Monday 11.15-11.45
Acrobatic Arts My Grown Up & Me- beginners acro classes for little ones & their grown ups- Monday 12.00-12.30
Pre-School Ballet & Tap- beginners ballet & tap- Wednesday 3.00-3.45 & Saturday 9.00-9.45

My Eldest daughter has been dancing at Roynon since she was 4 years old. She started with one class a week and nearly 6 years on she almost lives there, with 10 classes a week!!. She loves dancing and her love for dance has been able to grow while attending classes here. She enjoys all her classes and teachers and its great how passionate they are. She gets a lot out coming every week and has made the best lifelong friends. I've been to festivals and shows to watch the pupils from Roynon and they always stand out and dance so beautifully. My youngest also attends and she began the same way with one class a week and now 2 years on she is 5 classes a week and asking when can she do more!
My daughter really enjoys her time at Roynon. It's lovely to have a professional independent dance school so local that we can benefit from. It provides great opportunities in terms of performing and different dance tuition. Definitely recommend.
Emily has been a Roynon pupil since she was four years old and she is now ten. She loves her tap lessons with Miss Natasha, and participating in the shows, which has given her so much confidence. The older students are fantastic role-models for the younger ones, and Emily feels very much part of the Roynon Family. The teachers frequently go above and beyond to provide the dancers with opportunities beyond the studio, and have played an important role in my daughter's physical and emotional wellbeing.
I have been sending my daughter to Nicky since she was a baby and she has always thoroughly enjoyed her time spent at ballet. Its a very warm welcoming place and the effort that goes in to running it is outstanding! I highly recommend them to anyone; they really are amazing!
My daughter has gone to the dance school for around 3 years now and has always loved it. She's been in multiple tap and ballet classes with numerous teachers and has always had a great time with all. During COVID they made sure to still give the best experience possible to their dancers which kept my daughter engaged where other out of school activities she has dropped because they didn't care as much.
My daughter has been dancing at Roynon for a few years now and she absolutely loves being part of the Roynon family! She has been given lots of great opportunities such as dancing on a West End stage and joining the performance squad. The teaching is absolutely top quality and the teachers really know how to get the best out of their dancers. Alongside this my daughter has made some amazing friendships in all of her classes and she just cannot wait to go to her classes every week.
My daughter, age 5 has been attending ballet for a few months now and has grown so much in confidence. She enjoys it every week and has made lots of friends. She is developing well and I'm looking forward to her progressing further
Since moving to Roynon, both my daughters (8 and 6 years old) live and breathe for their dance lessons. The techniques and skills they have developed in a short amount of time for Ballet, Tap and Acro is amazing to see and they always come home from lessons eager to show us what they have been learning. They have become such confident young dancers and performers. Most importantly though, is the friendships that they have made being part of the Roynon family and they embrace any opportunity that involves spending time at the studios with their friends. As a parent, I love all the opportunities they are exposed to. My eldest has already performed on stage at The Shaftesbury Theatre, West End, is about to take part in her first ballet festival and will taking part in the Dance Live competition in May and my youngest can't wait to take part in her first show in July this year. Seeing the Junior Performance Squad dance at a recent festival and watching the senior's dance in the Nutcracker at The Point in Eastleigh at Christmas, clearly demonstrated the high standard of dance training at Roynon's and most importantly the passion and love for dancing the all girls have developed in their lessons, standing out from the crowd for all the right reasons xx
My daughter who is very shy started tap last October. She enjoyed the lessons from the first week and within a few weeks her confidence has grown. The teachers are very friendly and make each session enjoyable.